Beverly Hills Home Care
Diamond Home Care For Beverly Hills Home Care
Seeking Beverly Hills home Care for senior care in Beverly Hills CA? If you are seeking home health caretakers to assist with activities of daily living or driving and transportation.

Please note we can help you with insurance policies as Medicare, Long Term Care, Medical,etc If you are not sure if your insurance meets your coverage give us a call at 1-877-264-0896
Frequently Asked Questions
Do you have an hourly minimum? No
Do you do free in home consultations? Yes
Do you Accept Insurance ? Yes call us and see if you are qualified
What Happens If I Do Not Like My Caregivers? We will staff a new caregiver or nurse aide
When Does Your Company Bill? We can send a bill every week or every two weeks. In addition when we work through your insurance you never see a bill.
Do you Hire Nurses As Well As Caregivers ? Yes we have nurses and nurse aides for more advanced levels of care.
Beverly Hills Home Care Trained Staff
Diamond Home Care has trained personal assistants that are here to prevent such matters as failing from occurring. Diamond personal care aids can assist with 24 hour live in care, dementia care, bathing, grooming, meal preparation, transportation, and medication reminders.Home Health Aide Caregivers provide a great boost to family members of aging seniors, our caregivers can even assist with exercising which can lead to the change of a more peaceable bedtime to insure a senior gets a good night's rest.
Caregiver Requirements
One of the unexpected benefits of having caregiver is one often gains a friend, we do not settle for a simple screening process to hire staff; Blue Diamond undergo a meticulous procedure for which we hire our staff, these procedures include an employment check, background check, driving record check, social security check, and more.Here we know that quality personal aids should meet these requirements. Our professional nursing aids to handle patients with care, respect, and compassion. Members have a sense of empathy which is why many seniors have chosen our company for their Los Angeles personal care assistance. Hiring an experienced caregiver from our agency is practically aimed at providing you a massive element of critical thinking to which you may implore conversations about our workers.

Licensed Care – Nursing ( CNA) Home Health Aides
We can assist with providing you caregivers, nurse assistants, home health aides, and licensed therapists. We require workers to have experience with credible work references. Or they need to have a CNA( nurse assistance license) or HHA( Home Health Aide) certification or be a nurse graduate. We require our workers to have a valid driver license with proof of auto insurance and a social security number. In addition we can assist with your Medicare insurance to help get your coverage through your insurance policy.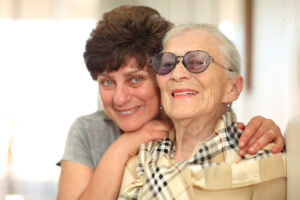 Our caregivers in Beverly Hills at Blue Diamond Home Care  understand HIPPA law and that information they obtain working with you is confidential. We realize that those who live in Beverly Hills often want their privacy and we respect that. Our caregivers  understand that drinking liquor or smoking on the job is not allowed. We are very strict with our caregivers being on time and taking their care duties seriously. If your loved one has advanced health care issues please be sure to give us a call as we have assistance available for such issues. Ask us how we can work through your Medicare to make sure you are getting the full range of your care needs met. If you are not happy with your caregiver we give you please inform us so we can do our best to make sure we get another caregivers that meets your expectations.

Beverly Hills Home Care Services

24 Hour Live In Care
Hourly Care
Medication Reminders
Meal Preparation 
Bathing 
Driving 
Transportation 
Walking Assistance  
Blue Diamond Home Care is strictly for non medical based care. If you have advanced care needs we can assist you with obtaining a medical nurse whose experience is beyond that of a caregiver or nurse aide. We realize that many people may need 24hour Senior caregivers in Beverly Hills. Our live in caregivers can stay with your around the clock to make sure you are getting full range of caregiver needs met.

How We Work With Seniors In Beverly Hills CA

We can have a free in home assessment meeting in Beverly Hills where one of our nurses or care coordinators will come to your home and answer any questions in depth regarding what care services we can do. Even if you are unsure about using us having a free in home consolation cost nothing to you and you can be further educated on what types of insurances may assist you or your senior loved one. If you decide to use our services we have our caregivers do time sheets and then you are sent an invoice based upon the number of hours caregiver or nurse work. Our caregivers can service you for 1 hour a day all the way up to 24 hours a day. We have flat live in rates for clients that are needing full time care. If you have more advanced care needs then let us know as we have nurses and nurse aides to assist seniors as well as caregivers. We have an easy online secured form for you to pay on saving you time and money. We take health care very serious here at Blue Diamond Home Care and we look forward to hearing from you.
Save
Save
Save
Save
Save
Save
Save
Save
Save
Save
Save
Save