Blue Diamond Caregivers Encino CA Services
1-877-264-0896 ( Toll Free)

Caregivers Encino : If you're like the many seniors that reside in your home you likely want to stay in your home for as long as possible. Home Care services By Blue Diamond Senior Home Care allows seniors to reside in their homes while getting their activities of daily living met by a professional caregivers.  Clients can be assisted with a wide option of care from medicine reminders to meal preparation.
Home Care Demands For Caregivers Encino Service
The general need for caregivers is increasing rapidly because the baby boomer population is getting older. Many  will need caregivers to assist with senior home care plans.The Bureau of Labor Statistics, states caregivers will be over 1.2 million by the year 2020,that is a 65% increase from 2010.
Cost For Caregiver Services

Perhaps one of the most often questions we are asked is what is the cost. The cost for caregivers services depends on what the level or care is for the client. Let us say you have needs for care for someone who has dementia and they need basic around the home chores this level of cost would be far different that someone who needs full care who is bed bound and wears adult diapers. Let us say you sign up and the hourly rate is $ 20 dollars per hour and you need care for 12 hours per day. So the rate is $ 20 dollar but by CA law anything over 8 hours becomes overtime of 1.5x the normal rate. So if you are getting 12 hours per day at 5 days per week your cost would break down as follows.
8 hours (x) $ 20.00 dollars = $ 160 dollars
4 Hours at overtime makes the rate $ 20 dollars (x) 1.5x =  $ 30 ( x) 4 hrs = $ 120 dollars
12 Hour shift cost is 8 hours at $ 160 dollars and 4 hours at $ 120 dollars making total $ 280 dollars
Now in order to save money you may be better off getting a 24 hour live in caregiver. Live in rates are much less expensive when you hire a live in caregiver at $ 265 dollars per day that is a difference of $ 265 dollars per 24 hour Live vs $ 560 dollars if you are paying $ 20 dollars per hour for two 12 hour shifts. The price difference is $ 295 dollars per day.  Or $ 1,475.00 dollars per week, which makes your savings $ 5,900 dollars per month or $ 70,800.00 dollars per year.
If a live in caregiver is not an option for you then you can consider hiring two caregivers for 6 hours each to make your 12 hour shift or one 8 hour caregiver and another part time caregiver at 4 hours.
6 hours (x) $ 20 dollars = $ 120 dollars ( Caregiver # 1) AND – 6 hours (x) $ 20 dollars = $ 120 dollars ( Caregiver # 2). This would make your cost of a 12 hour shift just $ 240 dollars per day. So at $ 240 dollars per day that i still a difference of $ 40 dollars less per day then if you hire one person for 12 hours. So if you are doing 5 days per week at $ 40 dollars less per day you save $ 200 per week or $ 800 per month which comes to $ 9,600 dollars less per year.
Please not that all major US holidays are overtime. Holidays as Dec 25th, New Years, etc. If you would like a full list of what holidays require overtime call us at 1-877-264-0896
24 Hour Live In Care vs Hourly Caregivers
When you sign up with Your Direct Health Care it is possible to either get hourly care or 24 hour live in care. When you do live in care we have caregivers who can work for a flat live in rate. This benefits customers who are needing full around the clock care. Our caregivers will stay with the client for 24 hours a day and spend the night. For example lets say you need full 24 hour for your parents for 7 days per week. What we would do is let you meet a few caregivers and every 3 to 4 days we would switch the caregivers off. This prevents caregiver burnout and allows you to see what caregivers are doing best for your family member. When you have on call caregivers you get enrolled into a care package that allows you to call us when needed a we provide care as needed. For live in caregivers we do a flate rate. Let us say you hire an hourly caregiver at $ 20.00 dollars per hour and you do 2 shifts at 12 hours each you are now looking at a total cost of 8 hours(x) $ 20 = $160 dollars and 4 Hours (x) [ $20x(1.5 Overtime) = $ 120 ] so the cost for a 12 hour shift hourly runes you $ 280.00 per 12 hours now if you are doing 2 shifts that runs you $ 560 dollars for 24 hours. If you are doing that 5 days per week that is a cost of $ 2,800.00 dollars per week or $ 11,200.00 dollars per month or $134,400 dollars per year. If you do a 24 hour live in care rate we can provide you the care you need for just $ 315 dollars per 24 hours. That runs you $ 1,575.00  dollars per week or $ 6,300 per month which is $ 75,000.00 dollars per year. That is a difference of $ 134,400.00 dollars hourly vs $ 75,000.00 dollars for Live In Care. So with a live in case you literally save $ 59,400.00 dollars per year. For more information about how our live in care works callus at 1-877-264-0896 and speak to one of our care managers.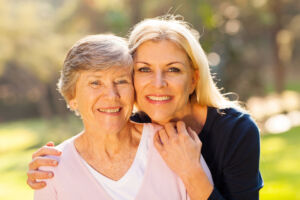 For a home caregiver agency to be valid in the State of CA a agency must meet criteria. That criteria is that caregivers Redondo Beach care registered with the home care State Board. These caregivers have to have clean records with a State passed background check. In addition our caregivers will be covered under workers compensation and general liability.
Unique Home Care
A unique Value of home care in Encino is that a senior may have control of the number of hours they need. They can use a caregiver for just a few hours while others  care plan that may require 12 hour shifts or more. In the assisted living setting seniors have little to no control over how activities are ran and who will be their care provider during the days.  Additionally assisted living caregivers in Encino or nurse aides are often given a huge task of proving care for 5-8 seniors simultaneously. Often this creates a gap in which many seniors will receive more care and others can often be neglected. Private personal home care seniors are given a more one on one approach in which care and be tailored to the clients care needs.
Places We Can Care For Seniors
Houses
Apartments
Rehab Centers
Nursing Homes
facilities
Additional Services
24 Hour Home Care

Meals

Bathing

Driving And Transportation 

Incontinence Care

Hourly Care
Hospital Stays
Do You Only Care For Seniors ?
No we can help those who have had plastic surgery and we help young adults and children as well.
Who Pays The Caregivers ?
The agency does we take caregivers as our responsibility
What If We Do not Like Caregiver ?
No worries we have many caregivers in our system that you can choose from. We have free in home meetings and can even let you meet the caregivers before they start working. Call 1-877-264-0896
Do You Have Contracts ?
Yes we have custom contracts, we have no start up fees or cancellation fees. we simply ask for a 3 day notice if you are wanting to end services.
Does Medicare Or Medical Cover ?
No Medicare does not cover caregivers it covers nurse visits and physical therapy. Home Home Health Care does provide some levels of care but will not help with a caregiver. Home health care is a wide range of health care services that can be given in your home for an illness or injury. Home health care is usually less expensive, more convenient, and just as effective as care you get in a hospital or skilled nursing facility (SNF). See The Medicare Website For More
What Insurances Pay For Home Care ?
Long term care Insurance Pays For Caregivers
What Does IHSS ( In Home Support Services) Cover ?
This is a government run policy that does not work with private home care agencies. Normally one has to get evaluated and this can take some time then one is give hours based on their needs.The IHSS Program will help pay for services provided to you so that you can remain safely in your own home. To be eligible, you must be over 65 years of age, or disabled, or blind. Disabled children are also potentially eligible for IHSS. IHSS is considered an alternative to out-of-home care, such as nursing homes or board and care facilities.
Save