Caregivers Glendale
(877) 264-089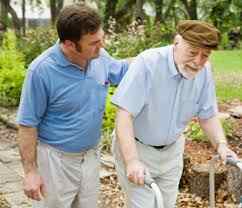 Caregivers Glendale by Blue Diamond Senior Home Care are here to assist seniors. Our Glendale Caregivers can assist seniors with their in home care needs and medication reminders. We realize that many seniors are seeking Glendale Caregivers to help them with activities of daily living. Some seniors even need Glendale Caregivers to assist them with home care cleaning and driving and transportation.
Our Caregivers Glendale by Blue Diamond Senior Home Care can help keep your senior loved ones in home.  Studies have shown that more than 15% of Medicare patients that are sent home are readmitted to the hospital within just 25 to 30 days. Many of these cases occur due to medication errors and the lack of caregiver support. When a client is constantly having to be readmitted, this can be most difficult for the client and the children of the patients.
Caregivers Glendale by Blue Diamond Senior Home Care Provide:
Bathing 
Driving 
Lifting 
Meal Preparation
Medicine Reminders
24 Hour Live In Care
Hourly Care
Incontinence Care
Dr. Appointments  
Blue Diamond Home Care in-home care program is made of a systemic approach centered to encourage our Glendale caregivers to help an overall recovery for clients in need of Service in Glendale CA.  Our goal is to ensure that seniors are properly taken care of by our Glendale Caregivers to prevent readmissions to hospitals.
Our Caregivers Glendale are high quality professionals that bring dynamic changes to our seniors lives. Our Caregivers in Glendale are thoroughly screened and background verified. One of the amazing aspects with us is that we also employ nurses and nurse aides. Many senior agencies will only provide home care or licensed nurse care. We believe that you should be able to have your medical and non-meidical care needs met with working with one networked agency. Our nursing department can assist with your medical care needs, While our caregivers can help with home based services, Our nursing sister agency can assist with more advanced care that our  Caregivers may not be able to do.  Our management team members are all caregivers or nurses. We believed that those behind the scenes should also have first hand experience of how it feels to help seniors. When you enroll with us for  Caregivers you get a personal director or care coordinator who will be your point of contact.You will have the comfort knowing that these are individuals who have on the field expertise. We also have Los Angeles Caregivers and Los Angeles Senior Home Care Services. 
Blue Diamond Senior Home Care Works With Insurance 
Blue Diamond Senior Home Care can work with your long term care insurance.There are many long term care insurance companies that can work with us. Some of the many companies are ACSIA Partners, Mutual of Omaha, Bankers Life, Genworth Financial, Guide One, John Hancock, New York Life, State Farm, Transamerica, Mass Mutual financial group, Med America, Metlife, Conseco, Northwestern Mutual, Pacific Way, etc. In order to get your care through Long term care insouciance you may have to have a waiting period and have document ion during this time of caregiver coming to the home to assist. Give us a call today at 1-866-814-4825 and we can assist with getting you set up through your long term care provider. 
We Can aide with Water Heater

Save
Save
Save
Save