Caregivers Studio City CA  1-

877-264-0896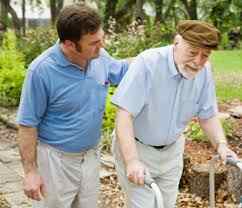 We realize that many seniors are seeking Caregivers to help them with activities of daily living. Some seniors even need Caregivers to assist them with home care cleaning and driving and transportation.
With Caregivers Studio City by Blue Diamond Senior Home Care we can help keep your senior loved ones in home.  Studies have shown that more than 15% of Medicare patients that are sent home are readmitted to the hospital within just 25 to 30 days. Many of these cases occur due to medication errors and the lack of caregiver support. When a client is constantly having to be readmitted, this can be most difficult for the client and the children of the patients.
Caregivers Stduio City by Blue Diamond Senior Home Care Provide:
Bathing 
Driving 
Lifting 
Meal Preparation
Medicine Reminders
24 Hour Live In Care
Hourly Care
Incontinence Care
Dr. Appointments  
Blue Diamond Home Care in-home care program is made of a systemic approach centered to encourage our Glendale caregivers to help an overall recovery for clients in need of Service in Glendale CA.  Our goal is to ensure that seniors are properly taken care of by our caregivers to prevent readmissions to hospitals.
The Stare high quality professionals that bring dynamic changes to our seniors lives. Our caregivers are thoroughly screened and background verified. One of the amazing aspects with us is that we also employ nurses and nurse aides. Many senior agencies will only provide home care or licensed nurse care. We believe that you should be able to have your medical and non-meidical care needs met with working with one networked agency. Our nursing department can assist with your medical care needs, While our caregivers can help with home based services, Our nursing sister agency can assist with more advanced care that our  Caregivers may not be able to do.  Our management team members are all caregivers or nurses. We believed that those behind the scenes should also have first hand experience of how it feels to help seniors. When you enroll with us for  Caregivers you get a personal director or care coordinator who will be your point of contact.You will have the comfort knowing that these are individuals who have on the field expertise. We also have Los Angeles Caregivers and Los Angeles Senior Home Care Services. 
Blue Diamond Senior Home Care Works With Insurance 
Blue Diamond Senior Home Care can work with your long term care insurance.There are many long term care insurance companies that can work with us. Some of the many companies are ACSIA Partners, Mutual of Omaha, Bankers Life, Genworth Financial, Guide One, John Hancock, New York Life, State Farm, Transamerica, Mass Mutual financial group, Med America, Metlife, Conseco, Northwestern Mutual, Pacific Way, etc. In order to get your care through Long term care insouciance you may have to have a waiting period and have document ion during this time of caregiver coming to the home to assist. Give us a call today at 1-866-814-4825 and we can assist with getting you set up through your long term care provider. We service the Glendale, Burbank, Studio City and Sherman Oaks areas.
Transportation
Housekeeping
Meal Preparation
Cooking 
Dementia Care
Diabetes Care – Monitor Blood Glucose Sugar Levels 
Cancer Care
Alzheimer Care
Hoyer Lifts 
Medication Reminders
Hospital Visits
Denture Care
Oral Care
Activities Of Daily Living 
Dressing Care 
No Hourly Minimums 
Travel Assistance
Incontinence Care
Oxygen Mask Care
Exercise Care
Nutrition Care
Disease Specific Care
Pet Care ( Dogs, Cats, Birds) 
Housekeeping ( Cleaning) 
Walking Assistance 
Overnight Stays 
Hospital Stays 
Assisted living Care 
Traveling Caregivers 
Personal Care
Hospice Care Services
Hygiene Assistance
24 Hour Live In Home Care
Stroke Care

Parkinson's Care

Special Needs Care

Geriatric Care
Assisted Living Facilities- board care, congregate care, adult home care

Nursing Home – Skilled nursing care

Independent Living – Senior housing, senior apartments, retirement communities

Domiciliary – In your residential homes or apartment

Caregivers Studio City CA Services 
CNA ( Certified Nurse Aides) 
PCA ( Personal Certified Care Assistant) 
LVN ( Licenses Vocational Nurse) 
RN ( Registered Nurse) 
HHA ( Home Health Aide) 
PT ( Physical Therapist ) 
OT ( Occupational Therapist) 
All of our senior home caregivers are licensed, bonded, insured and certified. Our caregivers are covered under workers compensation and are experienced and professional. They must pass a nation wide and state wide background check / screening process and are required to have experience when working with our senior home health caregiver agency. We want to prevent our clients from any potential liability lawsuits so we cover our workers under workers compensation. 
also want to make sure you are getting home care for seniors at a affordable rate to save you money. We also want you to have trusted caregivers so that you can stay right at home instead of going into a assisted living facility. Let our senior helpers make you feel comfortable in your home. Caregivers can truly be like visiting angeles when they make your like easier at home. 
We Can Work With The Following Insurance Providers
Long term care insurance providers are : Mutual Of Omaha, New York Life, Mass Mutual, John Hancock, Northwestern Mutual, State Farm, Genworth Financial, Transamerica long Term Care,Met Life, Med America, Farmers New World Life Insurance etc. If you have Medicare call us and we can assist you to see what coverage may be covered. Medicare covers what is called Home Health which would be skilled care such as nurse visits and physical therapy services.
Caregivers Studio City CA
Medical Injections
Wound Care
Diabetes Management
Advanced Medical Care
Our goal is to keep you right at home with our senior helpers ( caregivers). If you are asking yourself " Where Can I find in home care for seniors ?" Then give us call we are open 24 hours and unlike many other agencies we do not have hourly minimums. Unlike Assited Living Centers in Studio City, California we can have personal care that is tailored to you. So if you are looking for a caregiver agency in Los Angeles feel free to call our 24 hour line 1-866-814-4825 and we are happy to schedule a free in home senior care consultation. 
In addition to providing in home care services and nursing, we also can provide you with physical therapy and speech therapy. We also have other forms of licensed therapy such as massage therapy and occupational therapy.  Our goal here at Blue Diamond Home Care is to provide clients in Studio City with amazing home care services. 
Save