Glendale Caregivers
(877) 264-0896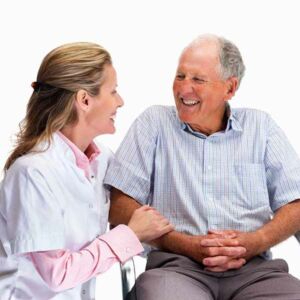 Glendale Caregivers : Hello we here at " Blue Diamond 24 Hour Home Care For Seniors  hour senior home care agency that services seniors in Southern CA with their medical and non medical care needs. We understand the importance that many seniors are in need of in home care. Studies have show that more than 15% of Medicare patients that are sent home are readmitted to the hospital within just 25 to 30 days. Many of these cases occur because of medication errors and lack of caregiver support. When a client is constantly having to be readmitted this can be most difficult for the client and the children of the patients. Your Direct Health Care in home care program is made of a systemic approach centered to encourage overall recovery. Our goal is to ensure that seniors are properly taken care in their as to prevent readmissions to hospitals. If you are seeking hardworking and professional caregivers in Glendale .We are 24 hour home care agency that specializes in servicing seniors in Glendale. Our Caregivers in Glendale are high quality professionals that bring dynamic changes to our seniors lives. Our Glendale Senior Caregivers  thoroughly screened and background verified. What of the amazing aspects with Blue Diamond Home Care is that we also employ nurses and nurse aides. Many other agencies in Glendale only provide home care or licensed nurse care. Here we believe that you should be able to have all your home care needs met with our Glendale Senior Caregivers Our nursing department can handle your medical needs while our caregivers can asset with a wide array of care services. In addition all of our staff members are either caregivers or nurses. Our management team is made of people who have experience on the field. We are not like many agencies whose team members have business experience and no on the filed experience with patients. So when you get a personal director or care coordinator over your case you have the comfort knowing that these are individuals who have on the field expertise.
Glendale Caregivers Services Provided

Our caregivers can help with a wide range of care services. They can assist with:
Alzheimer Care ( 24 Hour Live In Caregivers)
Post Operation Care
Incontinence care ( catheter's and adult briefs( diapers)
Respite Care
Bathing Care ( Bed Bath's)
Showers
Oral Care ( See link for more information)
Denture Care
Hospice Care
Grooming
Dressing
Companionship
Meal Preparation
Errands and Transportation
Walking Assistance
Re positioning bed bound clients to prevent bed sores
Exercising
Transfer Care,(Housekeeping,Laundry)
Dishes
Dusting
Vacuuming
Store Pick Ups
Glendale Caregivers And Insurance Policies 
Insurance Accepted For Home Care
Many seniors in Pacific Palisades CA have insurance. If you have insurance please let us know as your policy may cover your in home care needs. If you have Long Term Care insurance or have Medicare Insurance please give us a call. We can let you know depending on your insurance provider what you may qualify for.
Price Match Guarantee Glendale Senior Caregivers We can beat any agencies price offer. Just give us a call and tell us the name of the agency and their prices and we will beat that offer plus take an additional 10% off the overall price.
Glendale Senior Caregivers
Assistance through your insurance may assist with your medical and home care needs. Please call us at 1-866-814-4825 to find out if your insurance enables you to get additional home needs. We ant to make sure that you are getting high quality care and that our care services are assisting you in better ways 
Save
Save